These photos were taken by Lisa Fox of Jefferson City during the Diocesan visit on February/March, 2006. You can read and see a great deal more of this trip on the LuiNotes blog.
Feb 26, 2006 – Deb, Robert Franken and Sandy Coburn outside the Mothers Union building, where sewing and crafts help women earn cash. Robert is Archdeacon of the Diocese of Missouri, and Sandy was on her second trip to Lui.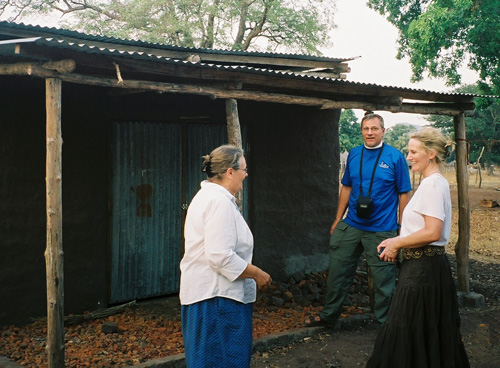 Feb 28, 2006 – Sandy Coburn and three members of the Mothers Union inside their building. Sandy is wearing a headscarf they made and more of their creations are seen at the rear.